If you encounter the following error and are unable to login to your account follow these instructions to diagnose the issue.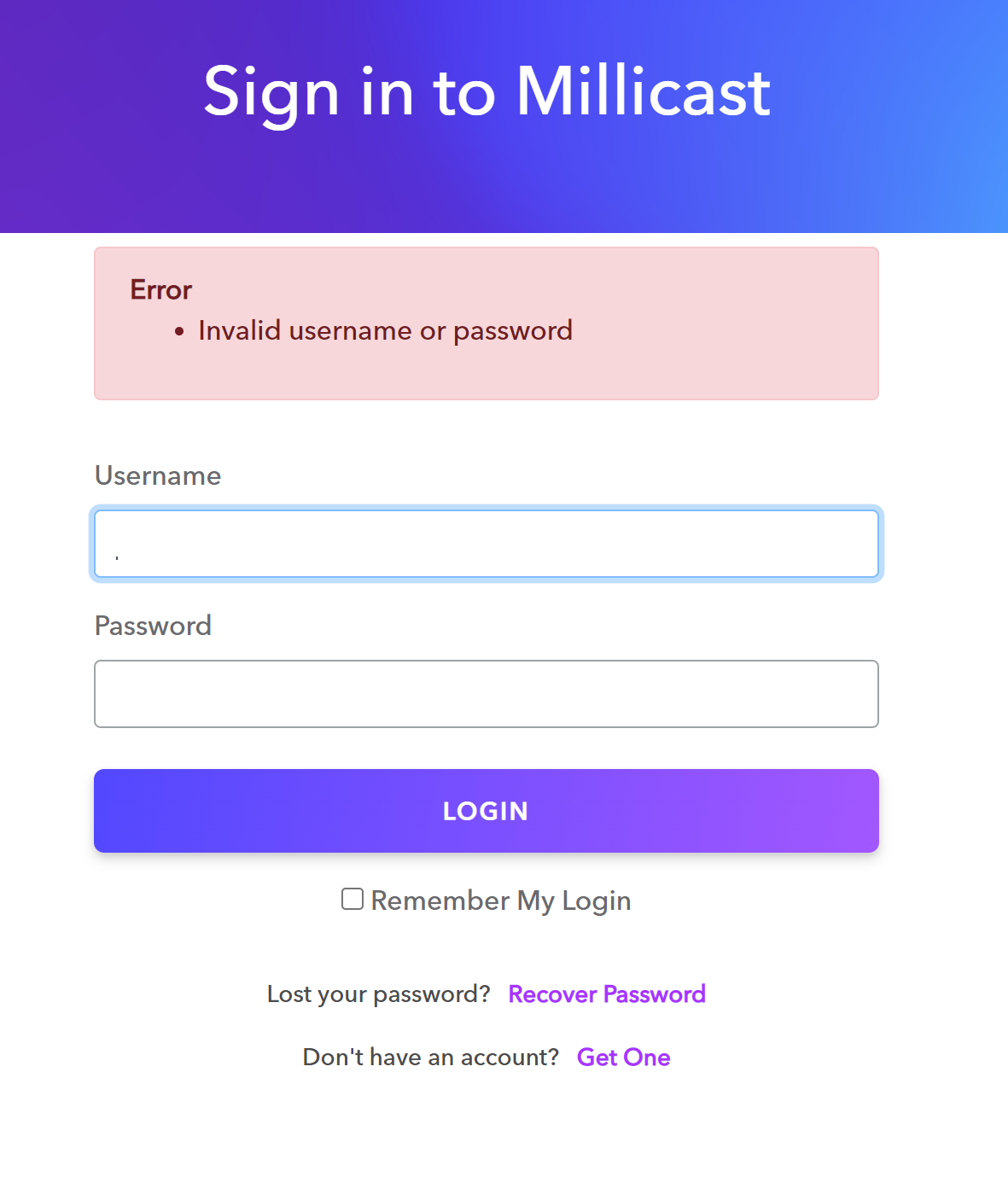 Attempt a password recovery. Select the "Recover Password" option presented at the bottom of the login page.
If you are still unable to login it may be that you are using an incorrect username. The username may not be the email address that is associated to your account. The username is the name you entered when signing up. If you are unsure of your username please reach out to customer support to obtain it.